A new monument dedicated to thousands of organ and tissue donors has been unveiled in London.
The permanent plaque was unveiled by the Duke of Gloucester at the Cloister Garden of the Museum of the Order of St John in Clerkenwell on Friday, with Monday marking the start of Organ Donation Week to raise awareness of the need for organ donors.
NHS Blood and Transplant (NHSBT) said that in the last decade around 15,000 people have donated their organs in the UK, with around two-thirds of families going on to collect an Order of St John award – which recognises their donation – on their relative's behalf.
Nick Hodges' son, Bodie, died aged 10 months after choking while eating in 2012. The donation of his organs saved the lives of four children.
Mr Hodges, 47, from Whetstone near Leicester, attended the unveiling of the memorial, having been one of the first to receive the Order of St John award given to organ donors' families on September 18 2013.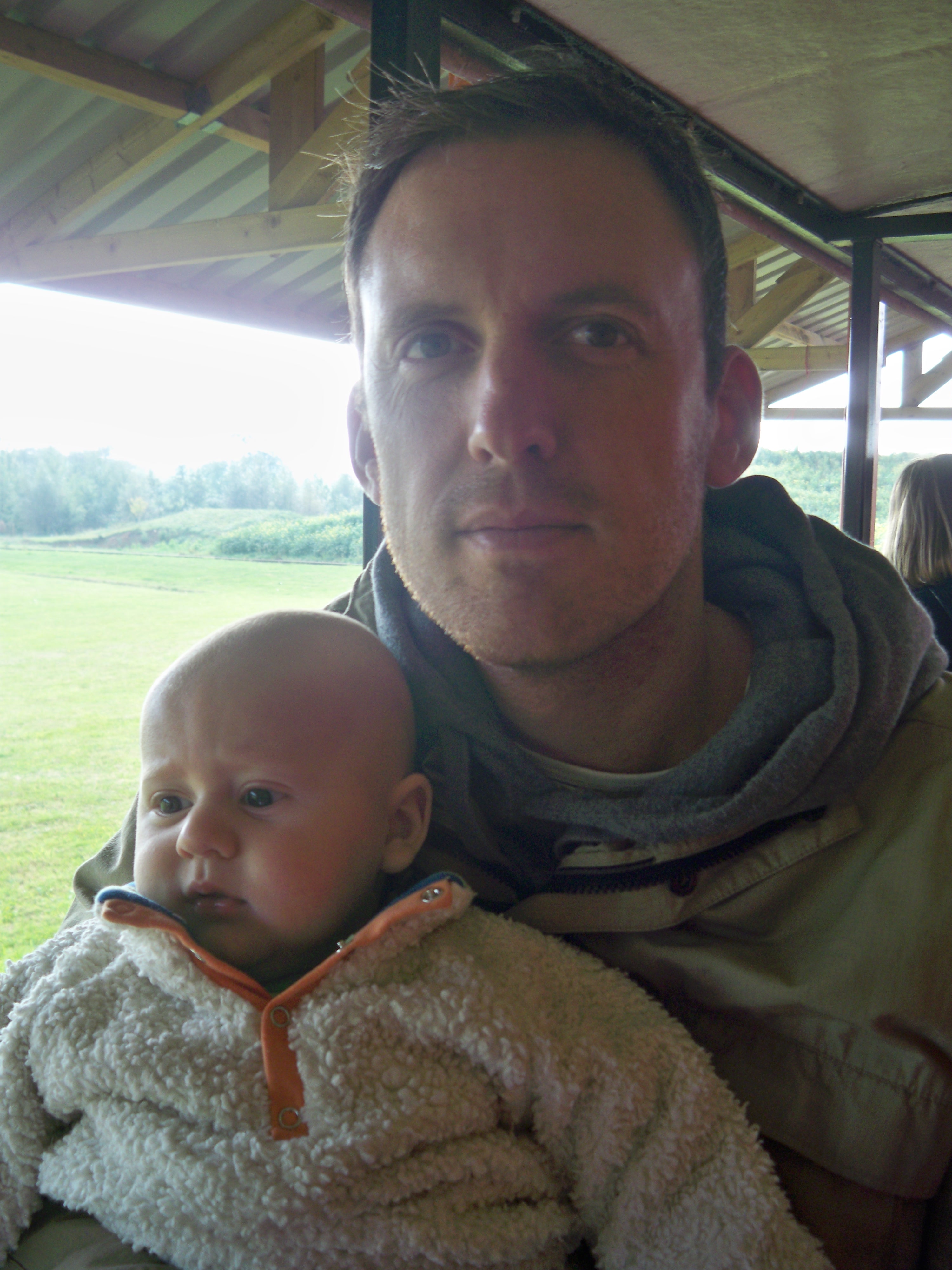 He said: "I have always felt so much pride at Bodie's donation. Knowing that he has made a difference to other children's lives, knowing he has saved and improved lives, just gives us a great amount of pride on his behalf.
"In his short life he has made a difference to others, he has given those children and their families and communities hope.
"Knowing what it is like being a grieving parent, hopefully this has also prevented some families from having to go through what we had to go through as a result of Bodie dying.
"It's 10 years ago now, but on hearing Bodie was getting an award, I do remember an absolute wave of pride – knowing that he'd achieved this and been recognised for what he'd done.
"I considered it a very prestigious award and knowing he was one of the first people to get it, was just a really good feeling at a time when we were going through so much grief and a lot of negativity.
"I love the fact that there is now a memorial, somewhere where we can go in our capital city, in a historic and quiet corner of London and actually feel that little bit closer to Bodie again, knowing he is one of the original recipients of this award."
Anyone can register to donate their organs, but their decision must be confirmed on the NHS Organ Donor Register.
The parents of children who die are able to give consent for their organs to be donated.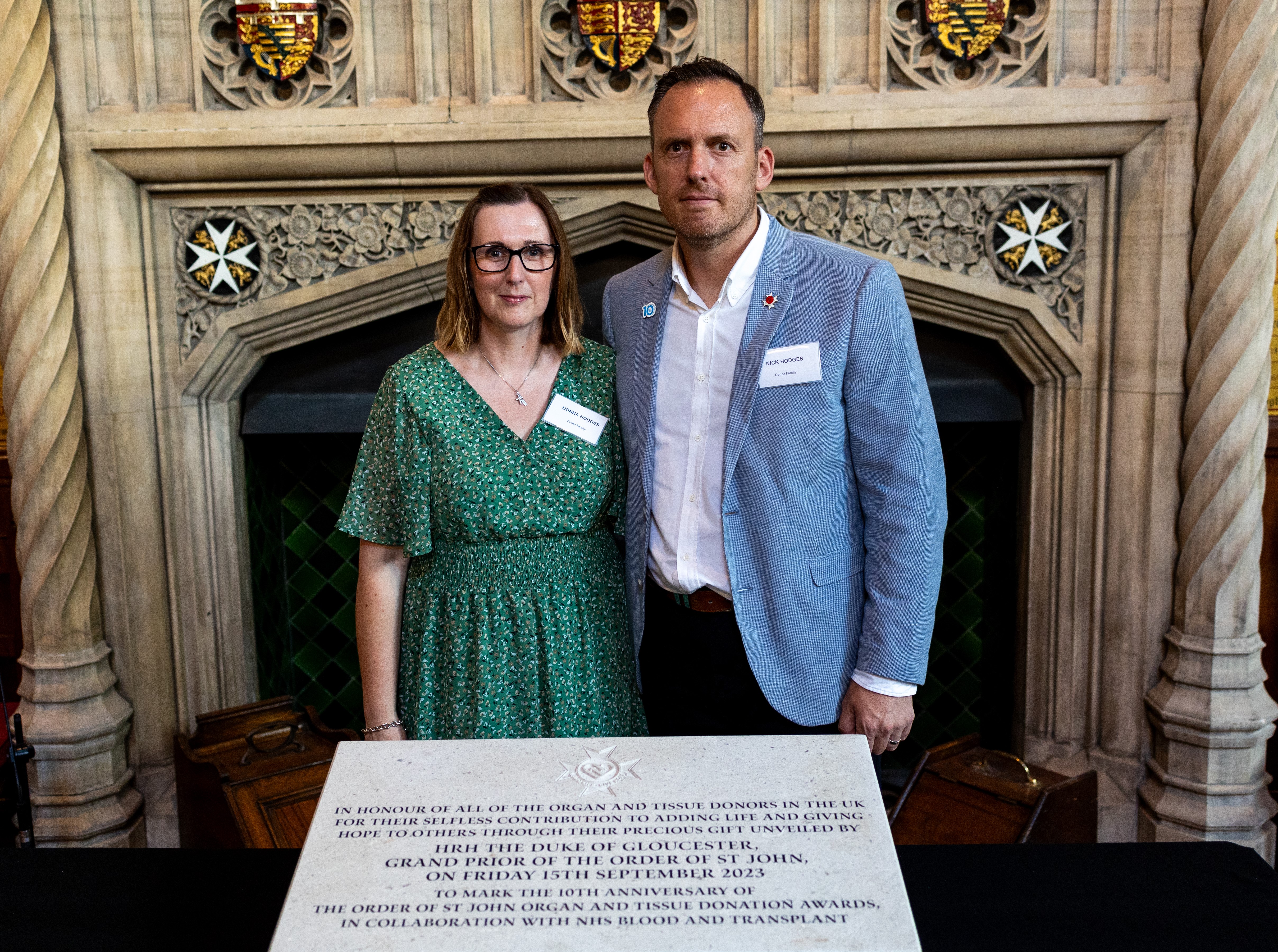 It is estimated that more than 60,000 people are alive today in the UK thanks to organ donations, but thousands more are still waiting.
Anthony Clarkson, director of organ and tissue donation and transplantation at NHSBT, said: "Organ donors give the ultimate gift of life to people they will never know and it is important we recognise the difference this makes to the lives of recipients.
"Without people being willing to donate their organs, no organ transplants would be possible.
"We're very proud to have worked with the Order of St John for 10 years to honour so many organ donors and it is wonderful to unveil a tribute to all organ and tissue donors at the heart of our capital.
"We hope everyone … will be inspired to confirm their decision on the NHS Organ Donor Register to help save more lives."