Former footballer Jermaine Pennant has revealed he was given permission to hit former health secretary Matt Hancock when they both competed on Celebrity SAS: Who Dares Wins.
The West Suffolk MP stars in the show's biggest line-up with 16 famous faces, including Gareth Gates, Melinda Messenger and James Argent, being put through their paces in the jungle phase of SAS selection in Thung Ui, north Vietnam in the Channel 4 reality show.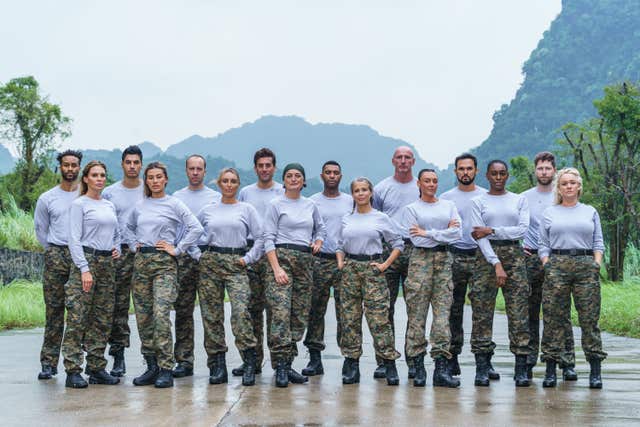 When asked what was going on in his head during his competition with Mr Hancock, Pennant said he just thought about "not losing".
He added: "It probably doesn't matter about the fight, then after that it was like do not lose, it probably doesn't matter about the fight… do not (be on) the losing side because I would not be allowed to walk the streets again.
"I was just very grateful that I won and I saved face."
The instructors were asked about when former Special Forces Operator and Royal Marine Mountain Leader Chris Oliver and Royal Marine Commando and Special Forces Sergeant Jason "Foxy" Fox interviewed Mr Hancock during a portion of the show.
Instructor Mark "Billy" Billingham, who did not take part, said the team did not have "time" to get "everything" they wanted out of Mr Hancock.
He added: "We wanted to get to really know who he was going for… and his decision making… and yeah, we pushed as far as we could to get it out of him
"I want to know, we all wanted to know… and yeah, I guess a nation does want to know, so we got as far as we could with him but it was hard work."
Former United States marine Rudy Reyes said he wanted to get to know Mr Hancock as "nobody likes him".
He said: "I just wanted to take him as a recruit, and let his actions and how he shows up for each task and how he conducts himself, that would dictate the way that I would treat (him) but we did notice quite quickly, he can't take criticism and we don't like that.
"There's no time to bark orders… we've got a training schedule, we've got things to do and that will get (us) thrown off course and be horrible so that's why it comes across that way."
Mr Hancock lost the Tory whip over his appearance on I'm A Celebrity… Get Me Out of Here! and his earnings from reality programmes have been revealed on the MPs' register of interests.
His stint in the Australian jungle on the ITV reality show earned him £320,000 last year, of which £10,000 was donated to charity.
The MP said he made donations to St Nicholas Hospice in Suffolk and the British Dyslexia Association from his fee, adding that the £10,000 he gave away was more than his monthly salary as an MP which is around £7,000 per month.
Mr Hancock, who has said he will stand down at the next general election, earned £45,000 for taking part in Celebrity SAS.
– Celebrity SAS: Who Dares Wins returns to Channel 4, online and on TV at 9.30pm on September 26 and continues on Sundays from October 1.